Nature Nate's 100% Pure Raw & Unfiltered Honey; 32-oz. Squeeze Bottle for $8.93
Edit: Alive Again
Amazon has a good price on Nature Nate's 100% Pure Raw & Unfiltered Honey; 32-oz. Squeeze Bottle for $8.93. The price started decreasing from $14.00 three months ago and the low was $7.84.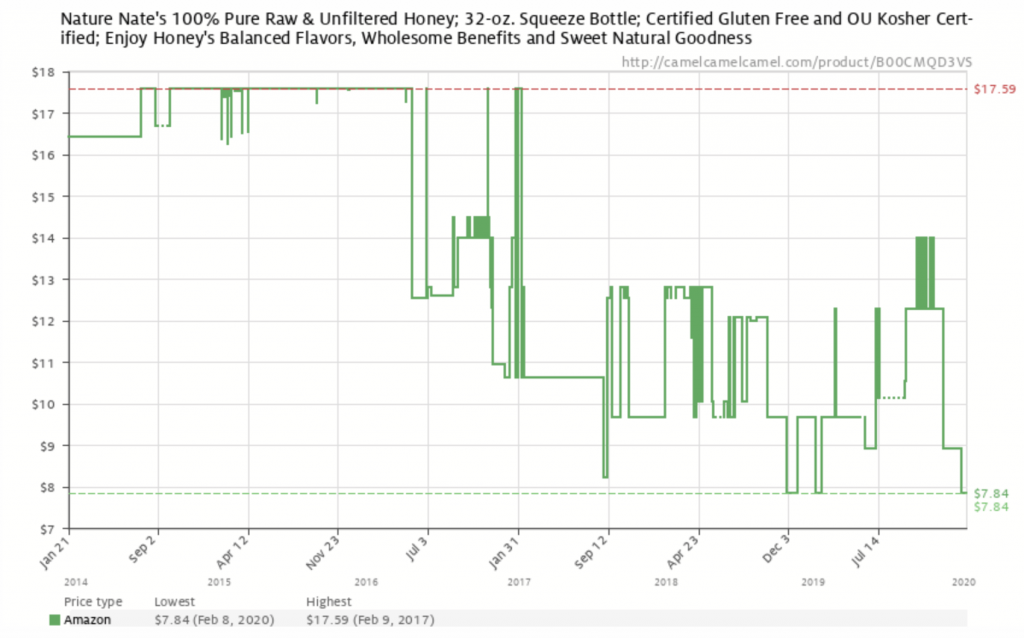 Nature Nate's 100% Pure Raw & Unfiltered Honey in a 32-oz. dispenser is a perfect recipe sweetener and sugar substitute; certified Gluten Free, OU Kosher certified
Just as nature intended, Nature Nate's strained honey is gently warmed to retain existing pollen composition, acting as a source of Vitamin C, antioxidants, protein, iron and fiber
Spread, pour, slather, douse, bake, decorate or add to recipes, acai bowls, smoothies, baked goods, glazes, herbal teas, morning beverages and more for a balanced diet
Perfect and wonderful pairing to roasted nuts, grilled fruits, tea, coffee, fish marinade, butter, root vegetables or drizzled on cheese. Brush honey on raw foods for delectable caramelized goodness
Known for high quality products, Nature Nate's brings honey from the farm to the family table, without compromising its natural vitamins and enzymes and keeping it as close to the hive as possible
Shipping is free with an Amazon Prime membership.