Expired
Enlightened Bada Bean Bada Boom, Roasted Broad Fava Bean Snacks, Mesquite BBQ, 4.5 Ounce, 12 Count, for $17.99
Expired, check out the current deals.
The lowest ever Amazon price on Enlightened Bada Bean Bada Boom, Roasted Broad Fava Bean Snacks, Mesquite BBQ, 4.5 Ounce, 12 Count, for $17.99. This was selling for $39.99 yesterday. These come in resealable bags.
Broad beans are not chickpeas, but there are a lot of chickpea snacks on the market. Our review on chickpea snacks goes over some unique ones available.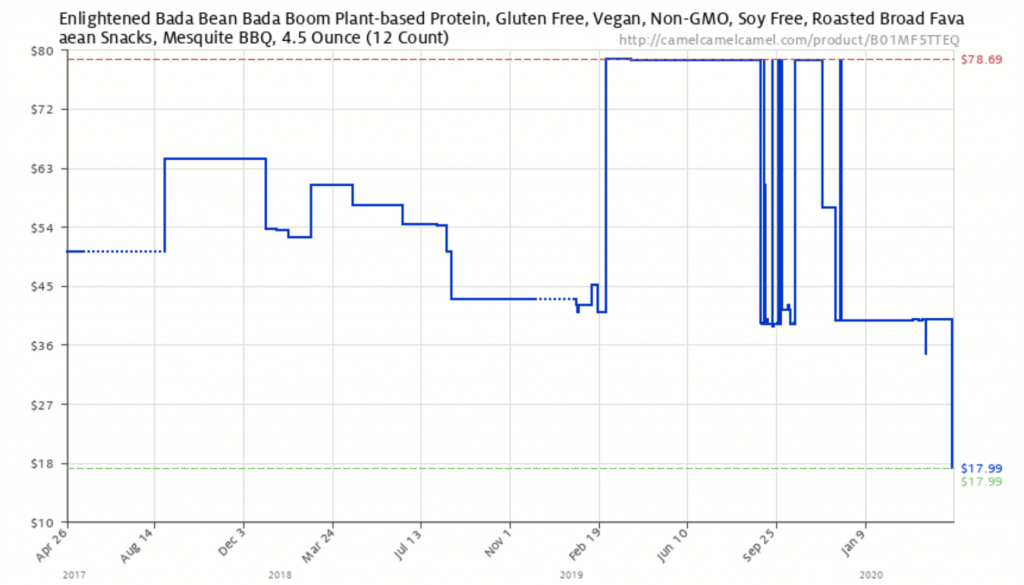 GREAT NUTRITION: Low sugar and low fat with only 100 calories a serving. High protein & high fiber.
SIMPLE SNACKS: Made simply of roasted fava beans, so they are vegan, gluten-free and soy-free.
Crunchy broad beans are a delicious nut, chip, or crouton replacement to enjoy in salads or soups.
Contains 12 individually sealed 4.5oz bags of crunchy broad (fava) bean snacks.