Expired
Grateful Earth: Super Brain Blend Instant Gourmet Espresso with Lion's Mane, Chaga, Turmeric, Black Pepper, 40 Servings, for $15.19
Expired
Amazon has a great coupon stacking opportunity on Grateful Earth: Super Brain Blend Instant Gourmet Espresso for $15.19. First, click the 30% off coupon then on the checkout screen under "Payment Method" add the coupon code 50GRATEFUL50 to save an additional 50%.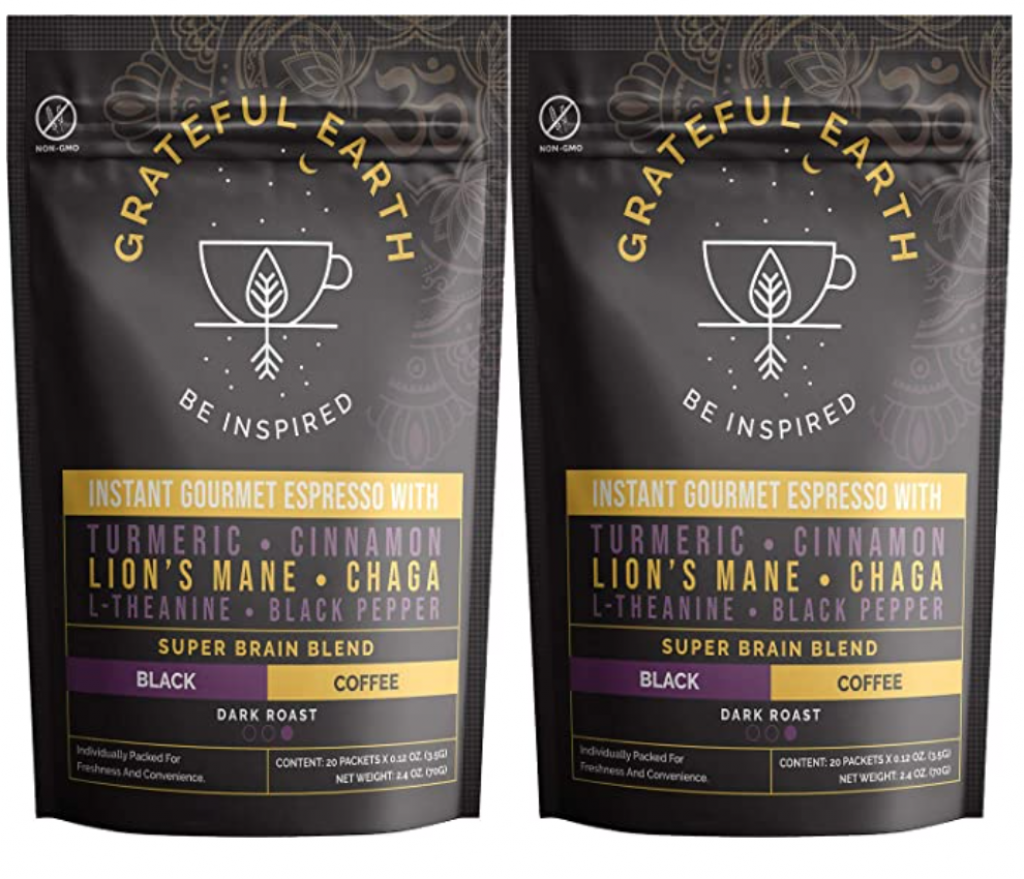 A GOURMET ESPRESSO BLEND: Our Super Brain Blend Instant Coffee is made with a 100% premium blend of fresh microground robusta and arabica coffee, sourced from the world's top growing regions and carefully roasted and perfectly freeze-dried to preserve it at its peak. With each serving, you can savor the rich taste of dark roast black coffee with a hint of cinnamon.
INSPIRING CREATIVITY IN A CUP: Our instant coffee is packed with antioxidant-rich adaptogens, nootropics, and inflammation-fighting superfoods to help you unleash your artistic abilities, creative thinking, musical genius, or simply crush it in everyday life.
QUICK AND CONVENIENT: Lightweight and easy to carry, these single-serve instant espresso packets are perfect for today's on-the-go lifestyle. Enjoy them anytime, anywhere–in an instant.
TAKE ONLY THE BEST WITH YOU: You're set for work, camping trips, travel, and sleepovers with single-serve sticks featuring clean, Paleo, Keto and Vegan ingredients that contain no GMO, cholesterol, dairy, or gluten.
100% SATISFACTION GUARANTEE: We've made this gourmet blend for your tasty cup of coffee, so if you're unsatisfied for any reason, contact us for a refund.