Expired
Kitchen Crafted AMPower Salted Caramel Latte Energy Bars, 12 Pack, for $10.49
Expired
Amazon has a great deal on Kitchen Crafted AMPower Salted Caramel Latte Energy Bars, 12 Pack, for $10.49 after you stack coupons. Click the green box to get a 30% off discount and at the checkout page under "Payment Method" add the coupon code 35SABRINA.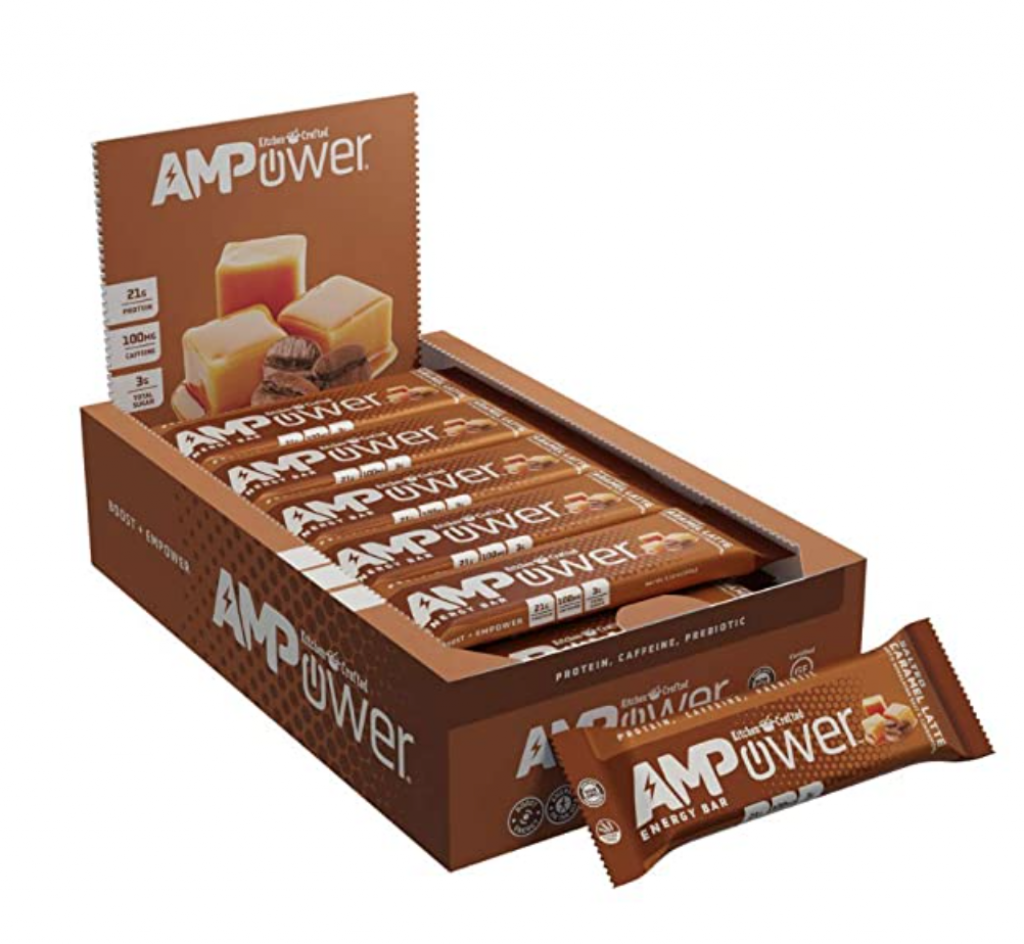 ENERGY BOOSTING BARS – We avail to you this energy boosting caffeine bars that will help you gain your energy at any time of the day. Whether it is in the morning, or sometime in the afternoon when your energy starts to drain, a bite of our energy bars prior to workouts and sports will get you back in focus.
POTENT COMBINATION – The AMPower energy boosting bars ensure that you can take just one at a time and get the energy that you are looking for to drive your day ahead. Each caffeine bar contains100mg of caffeine that is equal to one cup of coffee. The same energy boosting caffeine bars also contain 21g of protein for the ultimate combination.
GLUTEN-FREE & NON-GMO – We manufacture each of our nutritious snacks with your health as a top priority at all times. We ensure that we use safe and healthy ingredients to come up with a final product that is gluten-free and non-GMO as well. You can count on our AMPower energy bars to keep you healthy.
NATURAL SWEETNESS – We use low sugar content of 2g per caffeine bar that also comes with prebiotics. We depend on the natural sweetness of the ingredients that we use to bring about that delicious caramel latte flavor that is synonymous with each one of our AMPower energy boosting bars. We avail these non-GMO energy boosting caffeine bars in a 12-pack so you can share with friends and family.