Expired
Organic KPOP Seaweed Snacks, 24 Count, for $3.20
Expired, check out the current deals.

A great Amazon coupon stacking opportunity to get 80% off KPOP Seaweed Snacks, 24 Count. Click the 40% off coupon and add the coupon code 40SEAWEED at the checkout page under payment methods to get another 40% discount. This brings the price from $15.98 to $3.20.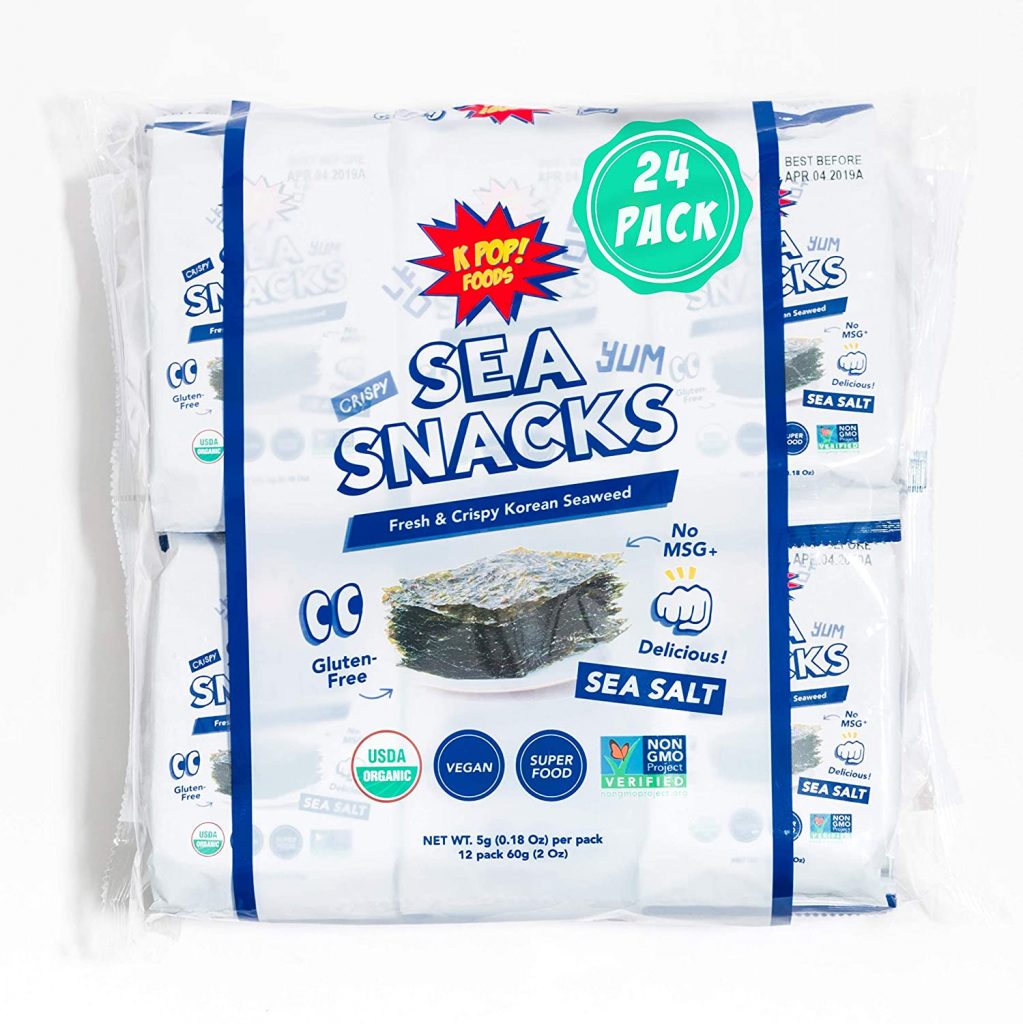 CRISPY, HEALTHY, and BEST-TASTING seaweed snacks made in sunny Los Angeles to ensure superior freshness and quality.
4 SIMPLE ORGANIC INGREDIENTS: Dried seaweed, sunflower oil, sesame oil, and sea salt.
DELICIOUS, GUILT-FREE SNACKING. Certified organic, low carb, low calorie, keto, paleo, vegan, gluten-free, and YUMMY, these will easily become your favorite seaweed snacks.
NOURISH THE BODY – seaweed snacks are a superfood that's a great source of iodine, antioxidants, and omega-3 fatty acids.