Expired
Quietude -Restless Sleep Boiron 60 Tabs for $5.05
Expired
Amazon is having a great sale on Quietude -Restless Sleep Boiron 60 Tabs for $5.05. The price is the same if you use Amazon Subscribe and Save or normal delivery. If you use the normal delivery option and are an Amazon Prime member you can choose No-Rush Shipping to get a free digital credit.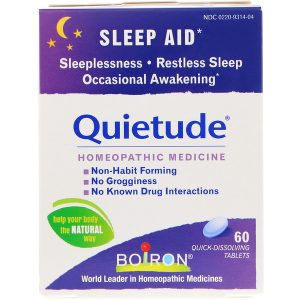 Homeopathic
Take in the early evening and at bedtime. You dissolve 2 tablets under the tongue 3 hours before bedtime. Then dissolve 2 tablets at bedtime.
12 years and older
Uses include temporarily relieving occasional sleeplessness and restless sleep. These "uses" have not been evaluated by the Food and Drug Administration.