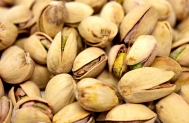 The 5 Best: Pistachio Butter Review
Just about every type of nut has been turned into a butter: walnuts, almonds, cashew, macadamia, pecan, and the list goes on. Pistachio butter has come into vogue and many companies have taken up production. Most of the companies that produce pistachio butter in the US are small. There are many pistachio butters on the market to wade through to find the 5 best pistachio butters.
Pistachio butter is expensive, very expensive. It is pretty common to pay $1.50-$3.00 per ounce of pistachio butter. Some of the jars for sale are as small as 5 ounces, which is tiny. The most common jar size is 8-10 ounces. Make sure you realize the size of the jar you are buying. There are many bad online reviews for pistachio butter solely based on the size of the jar.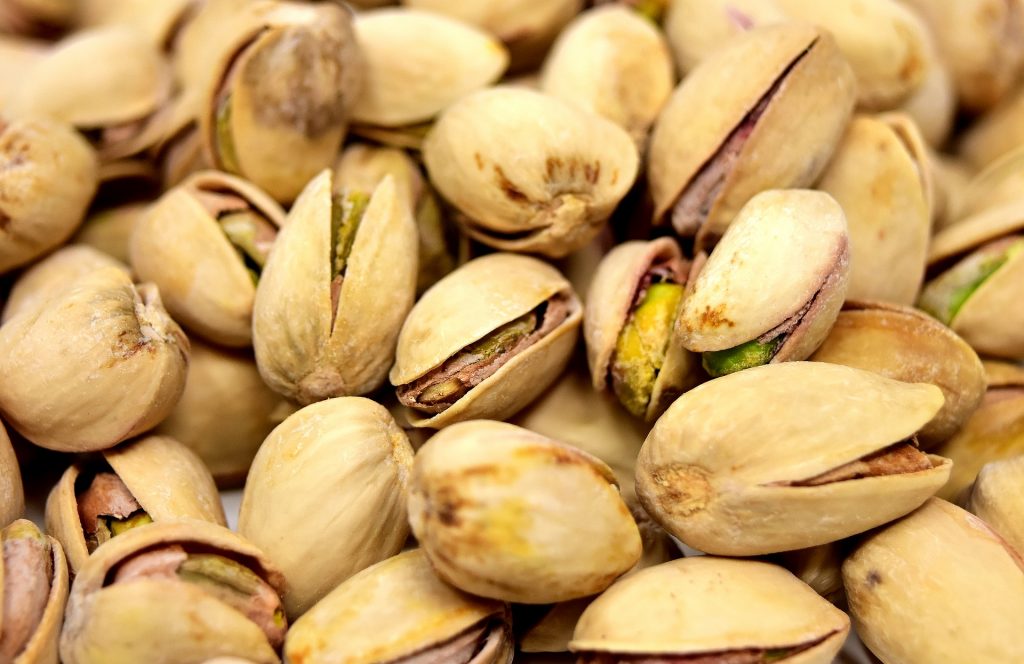 Pistachio butter has a slightly sweet earthy taste with a strong pistachio taste. Pistachio butter tends to be smoother than some other nut butter. Things that vary between pistachio butters are the consistency and if any additional oils are used, the intensity of the flavor, and if the pistachios are raw or roasted.
Keep in mind to double-check if the manufacturing facility processes peanut products if you have a peanut allergy since most of the companies contract out production.
The 5 Best Pistachio Butters
The Pistachio Factory Pistachio Butter
The Pistachio Factory produces its pistachio butter its own, pistachio only, facility. They harvest their California non-GMO pistachios in Merced, CA that are used in their pistachio butter.
The Pistachio Factory Pistachio Butter comes in two varieties raw and roasted with salt. Both flavors have a runny consistency without using any supplemental oil. Some people love how easy it is to spread and some prefer a more form traditional nut butter consistency. The flavors of the two types of pistachio butter are different. The roasted pistachio butter with salt has a bolder pistachio flavor while the raw pistachio butter has a more earthy taste.
Nutrawbar 100% Raw Pistachio Butter
Nutrawbar's pistachio butter is made with raw pistachios and vanilla. The texture of the butter is noted to be rather chunky. There is not any additional sugar added so you can pick up on some of the sweetness of the pistachios and vanilla, but it is not overwhelming. This is one of the more popular pistachio butters on the market, for good reason.
Nutrawbar Raw Pistachio Butter uses both organic pistachios and organic vanilla. It is manufactured in a facility that does process tree nuts.
The Nutty Gourmet Pistachio Butter – Salted
The Nutty Gourmet Pistachio Butter uses non-GMO pistachios, walnut oil, and sea salt to create their pistachio butter. The salt enhances the loud, bold, pistachio taste. The use of walnut butter allows for a fairly smooth pistachio butter that is thick, but not too thick. I like the choice of walnut oil instead of palm oil because I think that the earthiness of the oil complements the pistachio taste well.
Fiddyment Farms Pistachio Butter
Fiddyment Farms has been growing pistachios for over 50 years. They offer a premium pistachio butter that mentions that California pistachios are used and a "regular" pistachio butter that does not make any mention of where the pistachios are grown. Fiddyment Farms Pistachio Butter is 100% pistachios without any salt or oils added. The reviews mention that it is a thicker product with a very robust taste.
Living Tree Alive Organic Raw Pistachio Butter
Living Tree manufacturers their pistachio butter in their peanut-free facility in Berkley, CA. They slice their pistachios over two days to reduce the heat introduced in the process. Many people have commented that their grinding process does not produce as smooth a butter as some other manufacturers.
Living Tree Alive Organic Raw Pistachio Butter is organic, but it is not 100% pistachios. The ingredients used include pistachios, sesame seeds, black sesame oil, honey, and pink Himalayan salt. The oil helps create a product that is less thick and the honey adds some additional sweetness. The butter is certified organic and kosher.
The 5 Best Pistachio Butters Conclusion
There are many great pistachio butters on the market. Limiting the field down to five was not easy. I find that each pistachio butter is unique, unlike peanut butter, and you can easily tell them apart once you have had several. What do you think is the best pistachio butter? Make sure to check out our current grocery deals.