Expired
Urban Cheesecraft Dairy-Free Cheddar Cheese Mix 3 Pack for $9.92
Expired
Amazon has a great price on Urban Cheesecraft Dairy-Free Cheddar Cheese Mix 3 Pack for $12.64 after you click the $5.00 off coupon. A single pack normally sells for $9.
Keep in mind that this is not premade vegan cheese and you need to supply your own base, which is traditionally cashews, but there are a variety of nuts, seeds, and beans that you can use as the base.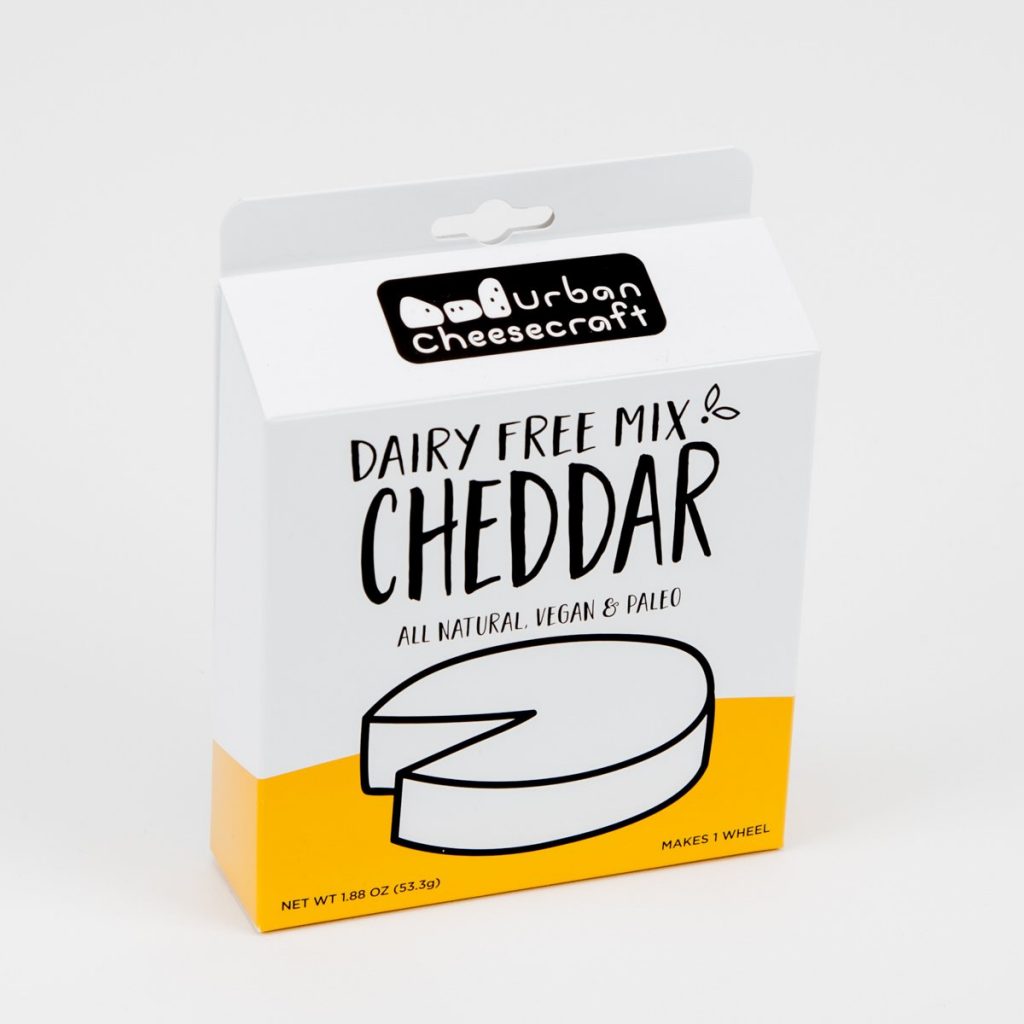 Contents:
Instructions with Tips and Variations
Gluten-free Tapioca Flour (cassava root starch)
Quick Gelling Agar Powder (seaweed)
Nutritional Yeast
Plant-Based Lactic Acid
Non-Iodized Flake Salt
Smoked Paprika
Mustard Powder
Garlic Powder
What you need: Simply blend the mix with water, a little oil and your base (nuts, seeds, veggies or even white beans), simmer and shape. In minutes, you can behold and enjoy your own homemade, delicious, totally plant-based wheel of Cheddar!
Dietary guidelines: The mix is free of the top 8 allergens, dairy-free, gluten-free, soy-free, nut-free, non-GMO, vegan and Paleo.
Quantity: Yield is 1 batch of Cheddar. A batch yields more or less 1.5 cups of cheese (that makes a nice sized wheel) depending on your chosen ingredients.
Good to know: There is no aging or culturing required.
There are NO nuts included in the mix – they are just one of the base options. If you have a particular allergy or sensitivity, you can choose cashews, almonds, macadamia nuts, or use sunflower seeds, veggies or white beans. The instructions will guide you completely and you can experiment further (pine nuts, hemp seeds, tahini or a variety of vegetables!). You won't believe how easy homemade cheese can be. You're about to have a ton of fun as a new dairy-free cheesemaker!