Expired
Vita Coco Coconut Water, Pressed 4 Sampler Pack for $5.00
Expired
Amazon has a great price on Vita Coco Coconut Water, Pressed 4 Sampler Pack for $5.00 after you apply the 50% off coupon.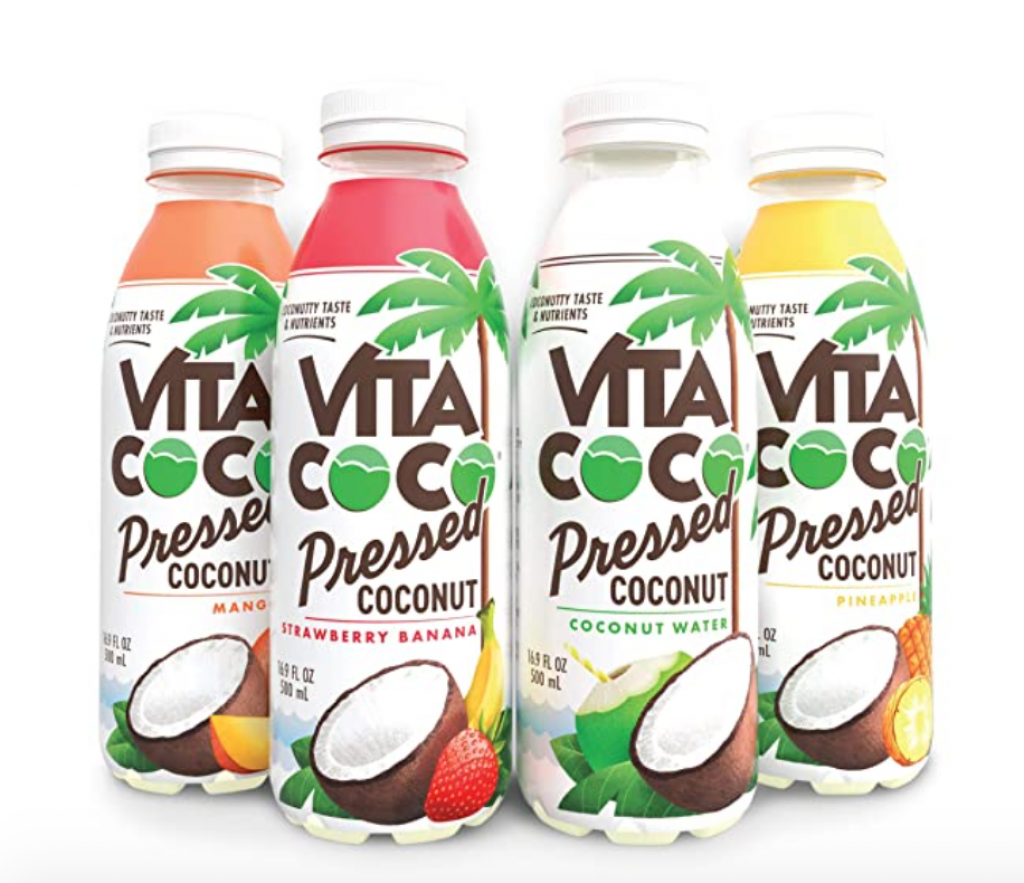 SMOOTH, REFRESHING COCONUT TASTE | We blended our coconut water with fresh pressed coconut for all the benefits of coconut water drinks, like electrolytes, but tastes like how you wished coconut water would taste.
REPLENISH LOST ELECTROLYTES | Full of naturally-occuring electrolytes and nutrients, Vita Coco is a great option for a pre workout and post workout recovery drink. Why choose other healthy drinks like Aloe vera juice, Vitamin water, pre workout powder, electrolyte powder, or electrolyte tablets when you can have fresh pressed coconut water.
GLUTEN-FREE, and NON-GMO SMOOTHIE BOOST | Full of nutrients Vita Coco Pressed is great for your smoothie. No need for an electrolyte supplement or smoothie mix, Vita Coco pairs well with green juice, beet juice, pomegranate juice, noni juice, and even tart cherry juice smoothies.
HYDRATE WITH THE GOODNESS OF COCONUTS | Vita Coco is a great way to hydrate as a hangover cure. No need for hangover pills or a juice cleanse, just drink Vita Coco Pressed as your detox drink and feel better.
#1 SELLING COCONUT WATER IN THE WORLD | Our coconuts are carefully hand-picked on thousands of small farms throughout the tropics. More consumers choose us than harmless harvest coconut water, zico coconut water, bai drinks, and taste nirvana coconut water.