Amazon Subscribe and Save automatically generates an order every month if there are any subscriptions for that month. You can check your subscriptions from the Subscribe and Save dashboard.
You can modify your shipment up until 7 to 8 days before your delivery date. If you want to change your delivery date because you are not going to be around on your delivery day or you want to wait until you have five items in Subscribe and Save, there are two ways to do it.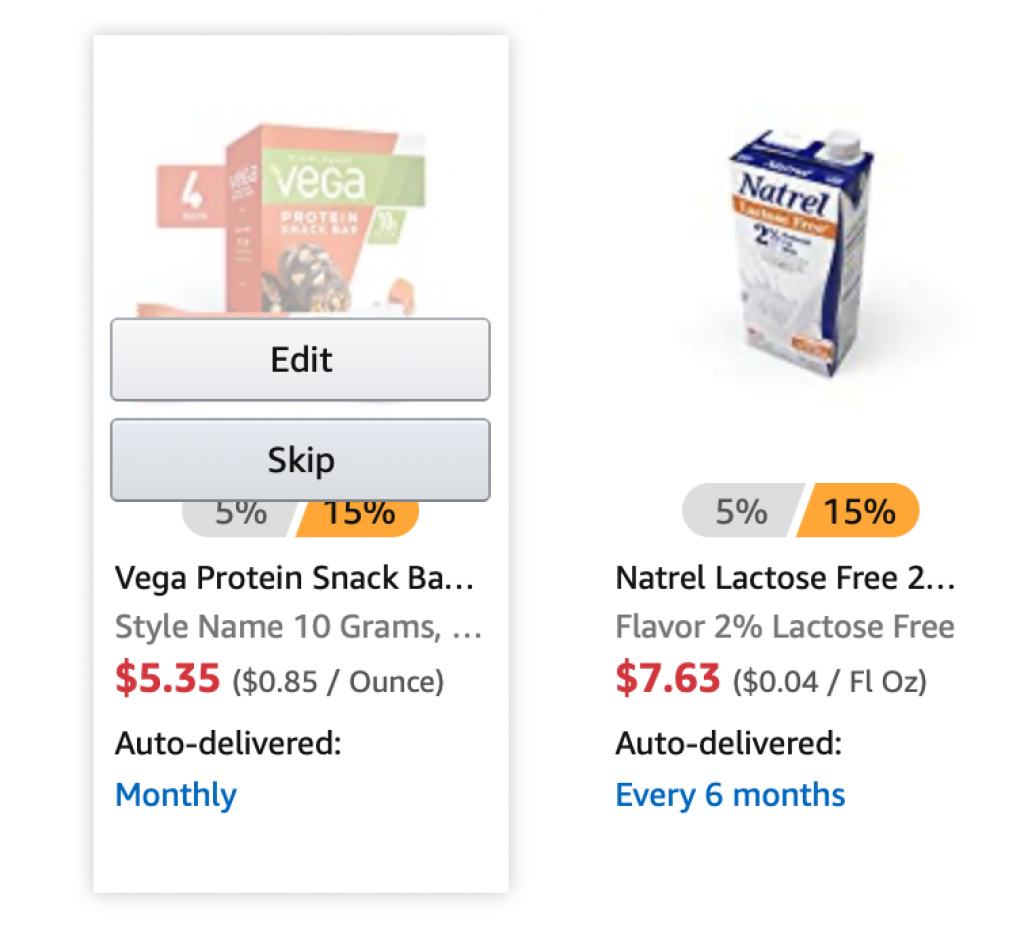 The most intuitive is to skip an item in a delivery. You hover over the item and you are given an option to skip the delivery that month. This is not how you want to delay a shipment. You lose any coupons that had been applied to the item and any promotional prices.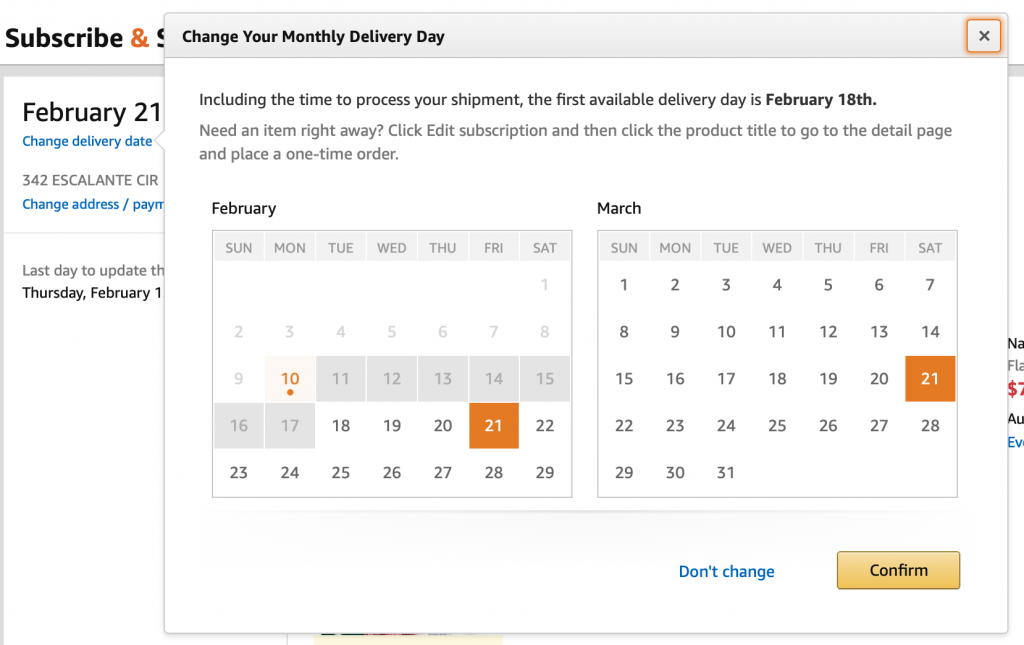 The best way to delay a shipment is to change your delivery date. This allows you to delay your shipment and keeps all of the coupons and promotional prices associated with your order.
Check out all of our Amazon Subscribe and Save tips.